From children to users in their 90s,
we have been receiving
some wonderful feedback
from a truly wide range of customers.
* The impression and effect of using these products vary from person to person.
Momo-san / 20s
Before this, my hair got too moist and lost its volume if I used oil-based hair-care products. But that wasn't the case with OSHIMA TSUBAKI. It's a light oil, and there's almost no sticky oiliness. What's more, it contains no preservatives. I'm so pleased that it's 100% camellia oil. I now massage my scalp every day with OSHIMA TSUBAKI.

Nagi-san /30s
I used it for makeup removal. It removes makeup amazingly well! It seems like it's also gentle to the skin. I didn't experience any skin problems. My face felt refreshed after I finished washing my face with face wash.

Spica-san / 30s
I have very thick hair and a broad head. My hair is frizzy and coarse. It's damaged from dyeing and is dry and rough. I immediately tried an oil hair pack, and I was able to really suppress volume and reduce the dry roughness at the tips just by blow-drying my hair afterward.

Maruchan-san / 60s
I have been using it for dozens of years—my mother used it too. This moisturizes my hair, and it's starting to have a bounce and resilience.

Yo♀-san / 30s
My husband was having problems with a dry scalp, and I recommended that he use OSHIMA TSUBAKI for scalp care. It's been two weeks since he started and his scalp looks moisturized. He says that there is less itchiness, and the condition of his scalp seems good. It has no scent or oiliness, either, and I think he is very pleased with OSHIMA TSUBAKI, now he uses it to moisturize his whole body, not just his scalp!

Chiyomaru-san / 60s
The results are greater than what I'd expected. It moisturizes my hair, and makes it glossy. I think my hair might have stopped getting damaged. My mother always used to say that camellia oil is very good, so I trust the product.

Kei-san / 30s
The tips of my hair tended to get frizzy because of damage from dyeing and perming my hair. When I use this the night before, my hair is so much easier to manage in the morning. I think the damage at the tips of my hair is gradually getting better. I'm going to keep using it.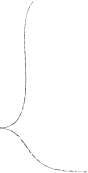 Mi-san / 20s
I have thick hair, and it tends to get frizzy. But this hair cream spreads easily, and I only need to use a little bit to make my hair manageable. I like how it's working. My hair has gotten glossy. It looks like it repairs hair, too, so I'm looking forward to that!

Misa-san / 30s
It's light and doesn't feel oily, but it still moisturizes my hair to the very tips and gives my hair shine. I like the natural finish of the hair cream. I also like the fact that it has no scent, so it doesn't get in the way of any fragrance that I might be wearing.

Takechyo-san / Teens
I used this when my hair got totally unmanageable from repeated bleaching. It really feels like water when you use it. It doesn't get oily or sticky, but when your hair dries, it's moisturized and silky. It makes my hair straight, and the dry, rough tips have become moisturized and manageable.

Eri-san / 20s
I use it every morning when I do my daughter's hair. She has fine, long hair that gets tangled easily. It also tends to get frizzy a bit. Her hair becomes manageable after only one squirt and brushing. It's made doing her hair easier. You can use it on children's hair because it's fragrance-free.

Riju-san / 30s
My hair gets smooth and silky when I use it in the morning when styling my hair. My hair feels really nice, and I want to keep touching it. The effect lasts until night time.

Honeys-san / 20s
It helps prevent damage if I spray it on my hair before I use a curling iron or before I style my hair. Because it's a spray-on type, it moisturizes and results in a natural, silky finish. I also like that I don't get oil on my hands.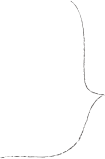 Toto_83-san / 20s
All I did was spray some on before I went out, but there was a surprising difference. My hair used to get easily tangled, and I couldn't run my fingers through it. But my hair got shiny and silky! I don't like bothering doing things, but it's perfect because all I have to do is spray it on my hair.

Reichan-san / 40s
Since it's a spray-on type, I can get the oil on my hair evenly. I don't have to worry about putting too much oil on any part of my hair, so I really like it. It moisturized my hair and made it supple and manageable. It's great to use in the morning when I've got a ton of other things to do.







Tarako-san / 40s
I have fine, soft hair that tends to get unruly, but ever since using this shampoo, I think my hair has gotten easier to style. I like the scent, too. Just as I would expect for a shampoo from OSHIMA TSUBAKI.

Kona-san / 30s
I have curly hair that's coarse and stiff... that's three strikes against me. To make my hair a little bit more manageable, I repeatedly permed or straightened it. It ended up getting pretty damaged. But once I started using the Premium series, my hair got silky, and I can now run my fingers through my hair smoothly! I thought that I'd need to cut off the damaged tips, but it looks like I'll be able to grow my hair a bit longer. I especially recommend the Premium Treatment.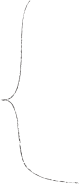 Koro-san / 30s
The shampoo works up a really good lather. It's fine and foamy. My scalp feels refreshed and really clean. But, I get the sense that my hair is getting moisturized, even with just the shampoo.