The OSHIMA TSUBAKI Hair Care Series resulted from the pursuit of hair care that brings the blessings of camellia oil to any hair type and for all occasions—with comfort and convenience.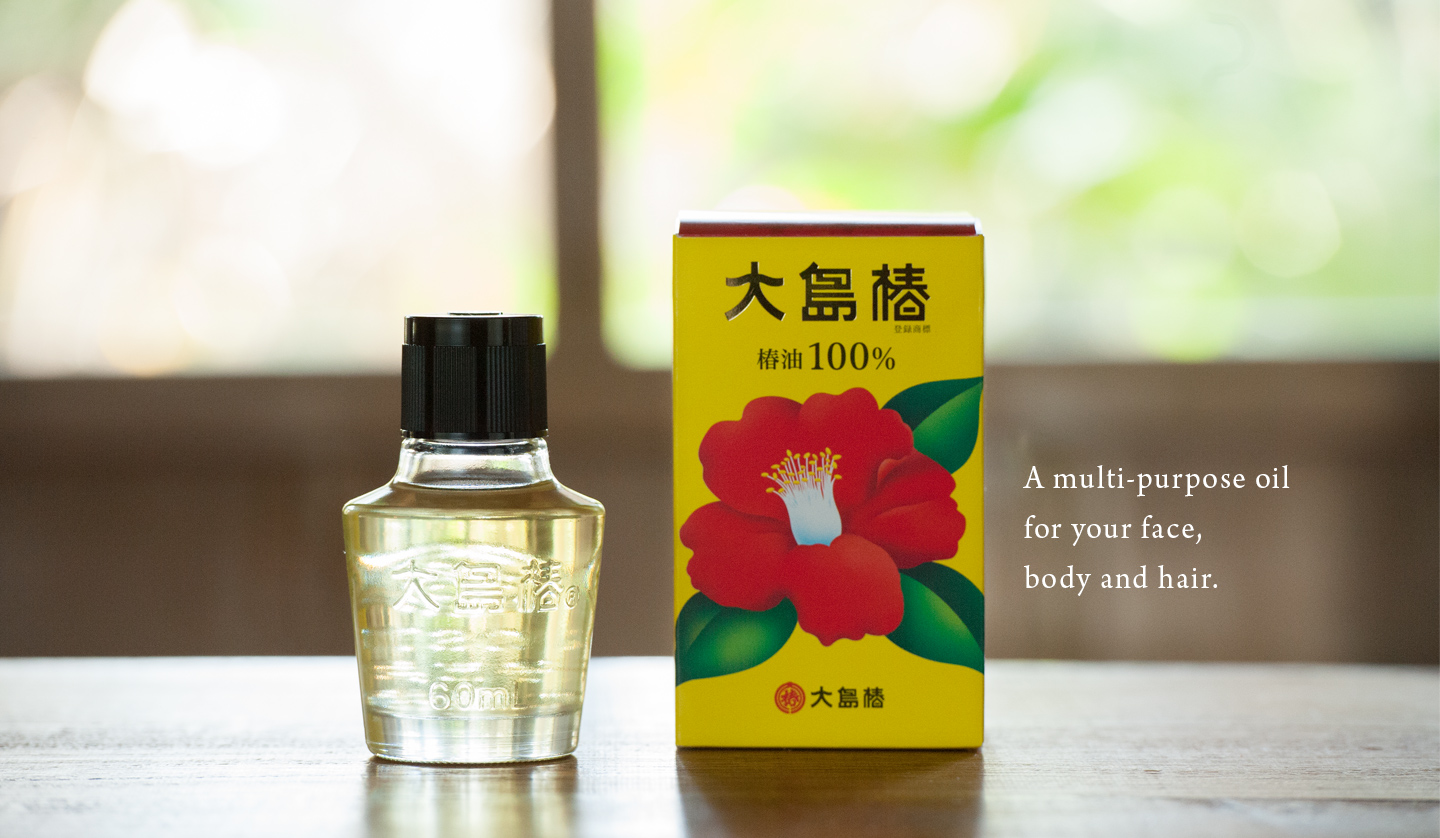 OSHIMA TSUBAKI is 100% natural oil. The high-quality oil can be used not only for hair but also to care for your face and body. It is a multi-purpose oil that enhances your inherent beauty. While adding luster reminiscent of virgin hair to your hair, it cleans and moisturizes for a healthy scalp. It also brings about beautiful skin that has both firmness and suppleness. OSHIMA TSUBAKI is a multi-purpose oil that will bring about many good outcomes from any kind of use.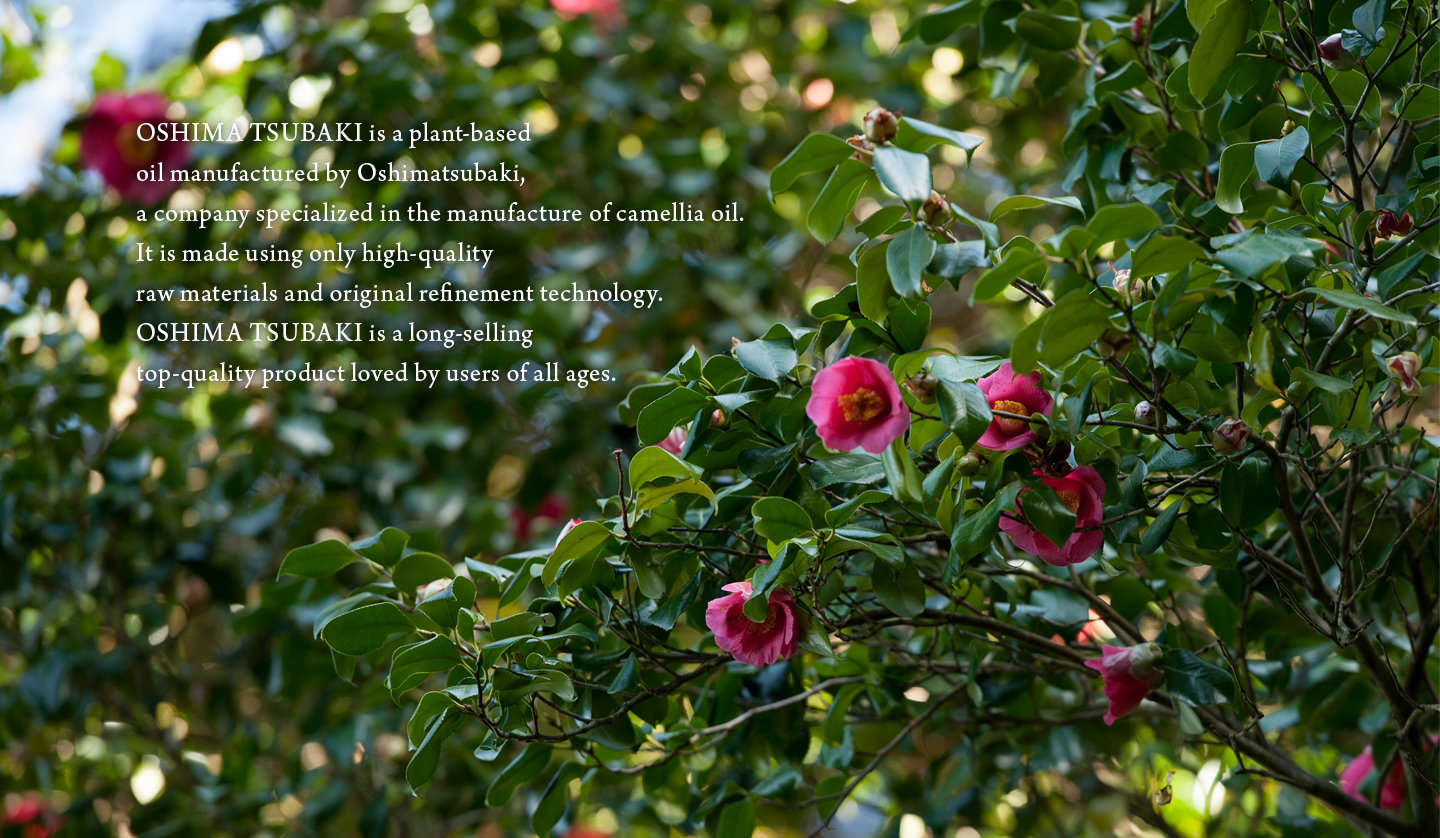 Forty-five camellia seeds
for a tablespoon of oil... About the precious,
high-quality raw material
OSHIMA TSUBAKI is a 100% natural plant oil that extracts the essence of camellias growing freely in natural surroundings. The quality of the raw material reflects directly on the quality of the oil. That's why only the best raw materials that have met OSHIMA TSUBAKI's high standards are used. It takes between 20 and 30 years before camellia plants start producing seeds that can be harvested for oil. The harvested seeds are finely crushed, and crude camellia oil is extracted through time-honored pressed expression.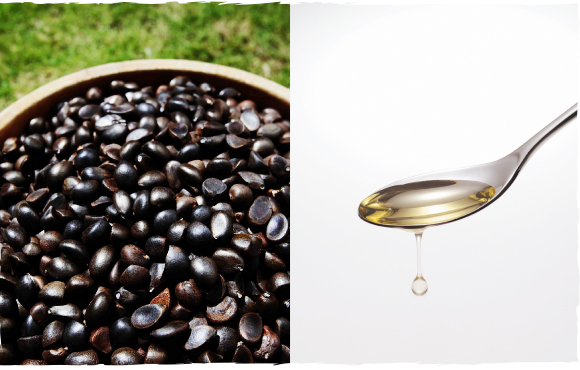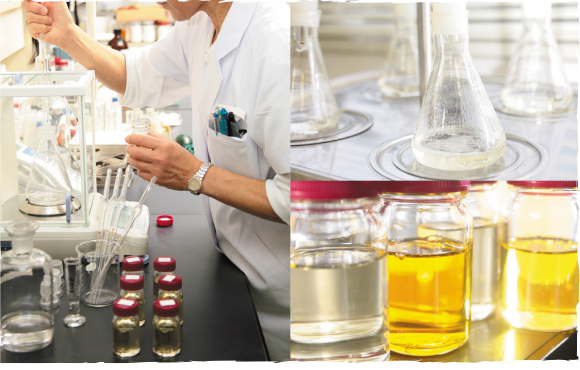 Original refinement technology resulting
from years of research as a specialized
manufacturer of camellia oil
The refinement process removes impurities from the crude camellia oil extracted from camellia seeds. Strict, original standards have been established to ensure that the oil is stable and does not easily oxidize. We are committed to providing customers with a product that feels pleasant to use and is consistent in quality. The oil has neither scent nor stickiness, and feels light to the touch. It is 100% natural and is free from fragrance, preservatives and other additives.
Passed down through generations and by word
of mouth, OSHIMA TSUBAKI is a longtime seller
that has been around for 90 years.
Ever since its launch in 1927 when the company was founded, OSHIMA TSUBAKI has continued to be loved over the ages. Today, it has won numerous awards from major crowd-sourced online product review sites and others. It has been passed down through generations—from parent to child, and from child to grandchild—as a multi-purpose oil that brings out the inherent beauty of skin and hair. Its use is also spreading through online word-of-mouth. OSHIMA TSUBAKI is loved by a wide range of customers.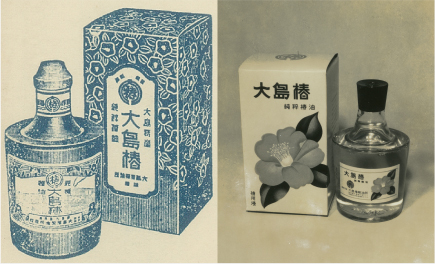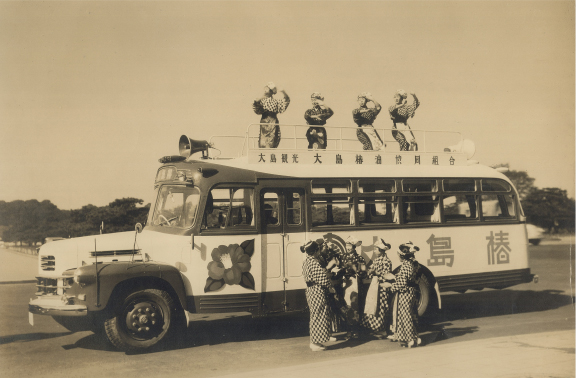 How OSHIMA TSUBAKI started
Izu Oshima is an island that is blessed with a warm climate. It was company-founder, Shunichi Okada, who introduced the golden oil extracted from the wild camellias that thrive on the island to the world. He visited Izu Oshima while preparing to write his university graduation thesis. Moved by the beautiful, magnificent natural surroundings, he made a decision to devote his life to the growth and development of the island.
Okada founded the company in 1927 and took unique, bold steps to inform people of the high-quality camellia oil. They consisted of selling small amounts by measure and pitching the product to department stores, which had overwhelming brand strength at the time. Even after sales at retail stores began, he continued developing many different sales channels. It included selling the oil at shops located within magazine publishers and girls' schools, and carrying out mail order sales to rural areas.
After World War II, when low-quality knock-off products made their way to the market, he carried out sales promotion that was dramatic at the time. A campaign bus carrying women dressed in traditional Oshima-style attire drove around the nation advertising OSHIMA TSUBAKI. He succeeded in regaining the image of OSHIMA TSUBAKI camellia oil as the best and authentic product.
From the women who started using the product at that time to their daughters, and from those daughters to the grandchildren... The appeal of OSHIMA TSUBAKI camellia oil has been passed down through the generations to the users of today.