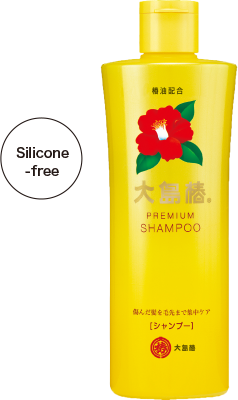 Cleanses hair while conditioning with camellia oil and three camellia-derived components
OSHIMA TSUBAKI
Premium Shampoo
Fine lather to gently cleanse your hair and scalp
This is a shampoo that cleanses hair and scalp gently with its fine, rich lather. It is blended with camellia oil and three camellia-derived components (camellia ceramide, camellia flower extract and camellia leaf extract). The shampoo uses the essence of the camellia plant to keep scalp moisturized while bringing about silky, tangle-free, manageable hair. Its delicate fragrance is inspired by camellia blossoms.
Camellia oil

(moisturizing, softening and protective agent)
blended

Camellia ceramide

(repairing agent)
blended

Camellia flower extract

(moisturizing agent) blended

Camellia leaf extract

(moisturizing agent) blended
Characteristics

Use on Hair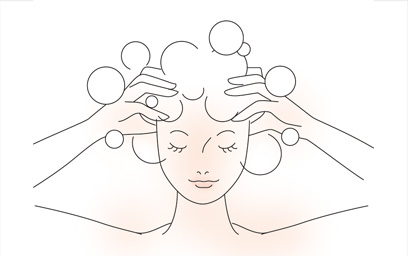 How to Use

Rinse your hair and scalp thoroughly with warm water

before using the shampoo.Take an appropriate amount in your palm, work up a lather, and

massage your scalp

with the ball of your fingers as you wash your hair.Rinse thoroughly with lots of warm water.